CC Lounge opened it's doors in November of 2014 for their soft opening. They quickly realized they had a big problem with their existing branding company and were not getting the results they were hoping for. Desperate to have their brand redeveloped before their grand opening in the new year, they reached out to us to recreate everything from scratch.
We have had our share of branding assignments over the years, but nothing on such a short timeline. To meet the deadline set out by the client we worked many overtime hours and weekends. We had to quickly and closely with all the staff at CC to gather a list of all the necessary deliverables and prioritize them by matter of importance.
A blueprint was developed by our brand strategists to focus each brand touch-point around a single style that reflected the Prohibition era of the 1920's. We began with the most relevant items, such as website graphics, food and venue photos, and menu designs.
We managed to complete all priority items on the list for opening night. Since then we have continued to provide our services for ongoing brand items, such as the redesign of the CC website and the development of a unique Whisky Bible, that lists over 200+ types of Whisky's. The Whisky Bible is a tremendous undertaking and we are very excited to put it all together.
Branding
Consulting
Printing
Product Photography
Menu Design
Graphic Design
Social Media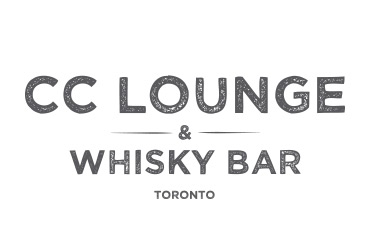 Toronto's newest, and most talked about whisky lounge & supper club, inside the historic Beardmore building. The concept behind CC Lounge was inspired by the prohibition era and brought to life by our world renouned artists and designers.
"After a month of opening our doors, we realized we hired the wrong company to build our brand, so we reached out to Uncorked to takeover.
They work fast and they deliver. Within 30 days of bringing them on board, they had revamped our entire brand image. They created new designs for our menus, flyers, social media accounts, and even managed to take breathtaking photos of our venue and menu items. Who knew our food could look that good!
They cordinated very well with all of our staff and we couldn't be more happy with their work. Which is why we have hired them to be our on going Brand Management team for all of our needs going forward.
Uncorked has had the pleasure of providing CC Lounge with ongoing Brand Management for the last few months and we've developed a strong relationship together. We've had the pleasure of working on some exciting projects including a Whisky Bible. We provide designs for all types of events and notifications and also the printing.
As with any restaurant or bar it is constantly changing, upgrading menu items, introducing monthly or seasonal specials, and we provide quick turnarounds from concept to production.
Don't let your content get stale and your company's image go forgotten. Uncorked Media provides a monthly service plan to manage your brand's image and continue to grow it on an ongoing basis.