Client: Tire Storage Direct
"We are going national and we want our brand to reflect that." The partners at Tire Storage Direct were looking to take their existing brand to the next level. This means that all aspects of the brand identity need to be updated and synchronized to be used across a national spectrum.
In 2009 Uncorked Media was approached to create a brand for a new company called Tire Storage Direct. Little was known about the industry and there was not much to go on at the time. So we rolled up our creative sleeves and got to work.
The existing Tire Storage Direct brand needed to be upgraded to identity itself as a national staple in it's industry. To build a national identity the processes demanded a combination of investigation, strategic thinking, design excellence and an obsession with getting it right. We created corporate collateral that was easy to manipulate and work in all regions across Canada. This meant conceptualizing new designs for business cards, letterheads, envelopes, brochures, posters, and informational booklets.
Our biggest task was to redesign and redevelop the Tire Storage Direct website. We gave it a more national appeal and improved it's accessibility. The end result made the website more search engine friendly, easier to navigate and mobile friendly.
Branding
Web Design
Printing
Email Marketing
Location Photography
Graphic Design
Logo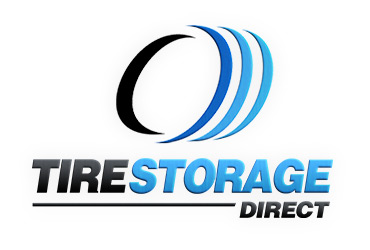 The owners of Tire Storage Direct have over 20 years of experience in retail and wholesale tire sales, automotive service department management, and software development. After identifying the market need for a full-service tire storage solution, they launched Tire Storage Direct in 2009.
Since then, they've been a team on the brink of new technologies that solve problems and create solutions for service departments. Tire Storage Direct has brought sophistication and insightfulness to the industry, allowing their clients to improve the services they offer and grow their businesses as a result.
"We sent Uncorked Media and two other companies the same brief. They were the only one's to challenge it and having met with them to discuss the project, we selected them based on their deeper insight and reputation. In particular, they challenged us on the brand positioning, pushing us to consider a more authentic route for the brand, which included a new visual identity, language and personality for our entire company .
The positioning has given us the confidence to change some of our internal processes, enhancing the service and being able to take our brand national. We fully expect this positivity to be reflected in our sales and improved margin."
Our first iteration of the TSD brand was successful, but little did we know just how quickly that success would need to be reinvented. TSD became a national brand in under 5 years of it's launch and quickly became one of Uncorked Media's largest clients.
Uncorked Media has been in charge of organizing and storing all brand assets associated with Tire Storage Direct. Over the years we've provided email marketing services, point of sale material, floor displays and promotional items.
Don't let your content get stale and your company's image go forgotten. Uncorked Media provides a monthly service plan to manage your brand's image and continue to grow it on an ongoing basis.